Travel Marketing in 2021: The Rise of the Staycation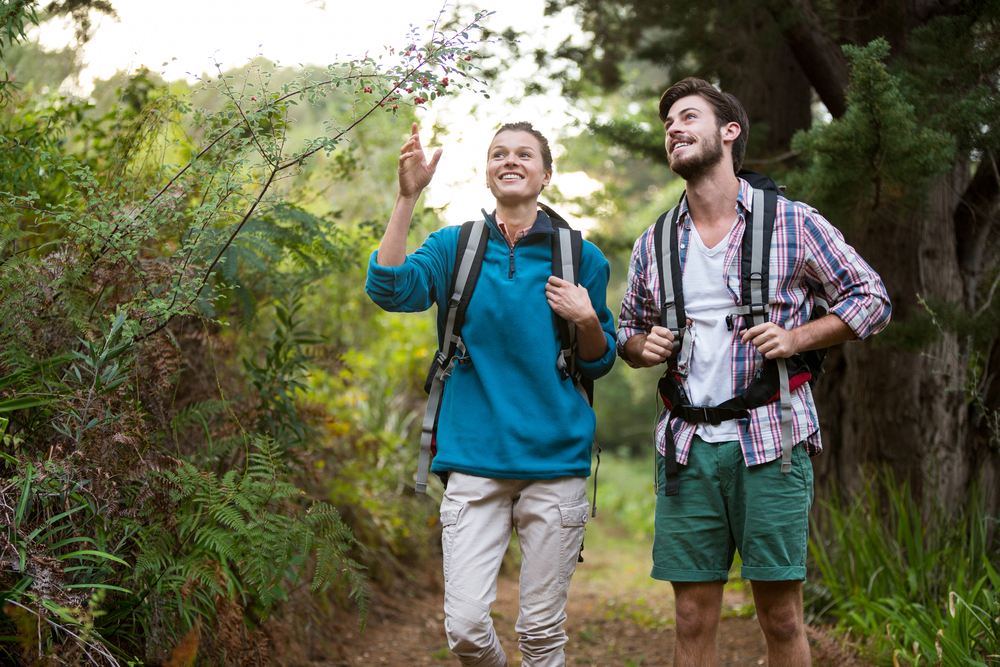 The tourism industry was one of the worst impacted by the coronavirus pandemic last year. Travel bans, flight restrictions and a sharp drop in consumer spending saw overseas visits to the UK decrease by 76%, representing a loss of £22.7 billion in tourist spending1.
As the pandemic persists into 2021, the threat to UK tourism is still potent, but there remains some optimism for the year ahead. While inbound travel is not expected to return to pre-pandemic levels any time soon2. leaders in tourism and travel marketing believe that domestic tourism will thrive in the UK this year. The predicted surge in staycations represents a real opportunity for accommodation providers and tourism attractions in the months ahead.
In this guide to 2021 travel marketing, we'll discuss that opportunity in more detail and review the forecasted travel trends that should inform your marketing activity. But before we do that, we'll first assess the challenges currently facing the UK tourism industry.
If you'd like support with travel marketing, contact us. We'll help you make the most of the opportunities available to UK travel businesses this year.
The bad news: Travel marketing challenges
We'll be frank. This section, which addresses the immediate challenges facing the tourism industry, doesn't paint the cheeriest of pictures. But, if we want this year to be better than 2020, we need to know what we're up against. Restricted travel, low consumer confidence, a steep drop in inbound tourism and limited marketing budgets are significant barriers to travel marketing initiatives this year.
It's not all doom and gloom however, and if you make it through this first section, some rays of hope await you on the other side, we promise.
Restricted travel
Travel restrictions remain in place across the UK. At the time of writing, all except essential travel between UK nations is currently prohibited. So too is the vast majority of UK outbound travel. On arrival, inbound travellers need to self-isolate for 10 days and must also have proof of a negative coronavirus test.
Although no concrete timeline for a total relaxation of these restrictions has been offered, it is anticipated that domestic travel in the UK may be permitted towards spring or summertime.
Low confidence
Things can only get better, right? Well, not according to the UK public. The nation has understandably adopted a pessimistic stance towards the coronavirus, with 62% of survey respondents believing that the worst impacts are yet to come, according to a report by Visit Scotland. Only 8% expect life to 'return close to normal' by the end of March this year3.
Low confidence levels have scuppered consumers' travel plans, with only 20% expecting their trips to go ahead as planned in March. Things look a little more optimistic in June, with 50% confident that they'll be able to go on holiday.
Unsurprisingly, uncertainty surrounding future restrictions has resulted in a reluctance to make firm plans: only 18% of planned trips for this spring have actually been booked.
Decline in inbound tourism
Inbound travel to the UK fell sharply last year4, with a return to the levels seen in 2019 not expected until 20235.
Globally, 6 in 10 travellers had their plans cancelled due to Covid-19, resulting in a hesitance to make travel arrangements in the near future6. However, a recent major study from Expedia Group found that the majority of international travellers are more likely to travel after April 2021. This varies from country to country, with an earlier return to travel in Q1 expected for those in Brazil, China and Mexico and a later return to travel in Q3 expected for European, North American, Middle Eastern and African travellers7.
Globally, there is hope that a vaccine could quickly restore normality, but with distribution plans varying from country to country, it's uncertain how rapidly a vaccine would repair confidence in the travel sector. As Brad Dean, CEO of Discover Puerto Rico puts it, "We're in this unusual era. It's like the time between BC and AV — Before Covid and After Vaccine"8.
Marketing resources
Travel marketing departments have reportedly dramatically reduced their marketing spend and have furloughed or made much of their staff redundant. In a recent poll, 72% of UK hospitality businesses believed that Covid-19 restrictions would make them "financially unviable"9.
Travel marketing is not unique in this respect. As we discuss in our guide to modern marketing, 92% of B2C business reported delaying or re-evaluating their marketing budgets in 2020.
This is a Catch-22 for many tourism businesses who need to redouble their marketing efforts in the face of current challenges, but who now lack the necessary people and resources to do so.
The good news: Travel marketing opportunities
…Don't say we didn't warn you. Now that we've got the bad news out of the way, let's focus on the good news. There are still some strong opportunities for UK travel businesses in 2021, with staycations predicted to flourish after domestic travel restrictions are lifted.
Demand for travel
Despite consumer nervousness, there is actually a pent up demand for travel. Having been cooped up at home for the best part of a year, people are itching to forget their worries and get away from it all.
59% of UK consumers are actively researching their travel plans for 202110, with 44% planning to travel within the UK in the next 12 months11. The most popular reason for travel will be to visit friends and family12.
Domestic tourism to increase
With outbound travel restricted, it's no surprise that we'll see domestic tourism increasing in popularity. In fact, a massive 79% increase in domestic travel is expected compared to 202013.
That's evidenced by a rise in domestic AirBnB bookings and an apparent 94% decline in searches for hotels in Spain - the most popular holiday destination for UK tourists14.
There is further optimism amongst certain UK tourism leaders, with Visit Cornwall chief exec Malcolm Bell predicting that a rise in domestic travel will result in "a boom year, with a combination of postponed bookings from 2020 and early bookings for this summer."15
In fact, the anticipated trend towards staycations represents a unique opportunity for some in the UK tourism sector. Yorkshire Dales National Park Authority, David Butterworth's priority will be to encourage first-time visitors in 2021 to return in the years to come. He explains, "The challenge for 2021 is to capitalise on [the staycation] trend, and capture the hearts and minds of the people who have experienced the Dales for the first time to make sure they keep coming back."16
For those who have managed to keep their head above water during these unprecedented times, there is potential to make gains thanks to the anticipated surge in demand for domestic tourism. The focus for travel businesses should now be to make their propositions as attractive as possible for staycationers, and to communicate their offering effectively.
2021 tourism trends: Travel marketing actions
With staycations the core focus for UK travel businesses this year, here's a rundown of forecasted travel trends. These expected developments should help to inform travel marketing activity for the year ahead.
Multi-generational travel
Interest in multi-generational trips have increased markedly this year17. After months apart, travel in 2021 will be a family affair, with more of us taking holidays with our siblings, parents, grandparents and extended families. Travelling with friends will also be one of the most popular choices18.
As a result, we can expect to see a rise in larger group bookings for accommodation providers and tourist destinations. Businesses should make a plan to facilitate bookings of varied sizes this year, and could sweeten the deal by creating new services that cater for range of age demographics.
Outdoor-focused
Never again will we take the great outdoors for granted. Having been forced to remain indoors for so long, many domestic tourists will be seeking out opportunities to embrace nature this year.
We saw the beginnings of this trend in 2020, when camping holidays gained in popularity, and we can expect to see a further increase in outdoor-oriented travel. There will be a move away from city breaks, with UK online searches for 'country holiday' at their highest in fifteen years. The nation's two preferred holiday types are now 'countryside/village' and 'traditional coastal/town'19.
For accommodation providers, it's time to become much more familiar with nearby beauty spots like beaches, country walks and national parks, and to help guests explore them. Outdoor destinations should be emphasised over indoor attractions like museums, cinemas and bars, and should feature prominently in external messaging.
Providing services and facilities that help tourists embrace the natural elements, such as improved transportation, outdoor gear and online travel maps will help to attract staycationers this year.
City breaks
While it's good news for outdoor destinations, it's going to be tougher for those whose task it is to market city breaks. Given that popular indoor attractions will likely not open for some time, those who operate in cities will need to avoid making them a focus of their communications.
Those in cities should instead aim to emphasise outdoor activities, such as landmark sightseeing, and walking tours. They can also seek to improve their in-house provisions by offering high quality food, drink and entertainment options.
Flexibility
The typical accommodation search window is now just 0-21 days before travel20. As nervousness around travel persists, tourism businesses can expect a flurry of last-minute bookings over the coming months. Where possible, offering 'book now, pay later' options will help to reassure prospective customers.
People are looking for greater flexibility and goodwill from their holiday providers this year. Generous cancellation terms, the option to postpone bookings and a transparent refund policy can all help to alleviate concerns.
Uniqueness
If the pandemic has led to one positive, it's that many of us now have a greater sense of perspective. Life is short, and after living through a time of crisis, more of us will adopt a 'carpe diem' mindset.
We expect to see more people indulging in once in a lifetime experiences — so called 'bucket list' activities. Providing truly unique experiences will help travel businesses to stand out. Whether catering for thrill-seekers or chill-seekers, creating a sense of exclusivity through privacy and personalisation will help to win over would-be customers.
Take caution: many businesses use the term 'unique' but creating truly unique experiences involves carefully researching the competition and finding creative points of differentiation.
Safety
While we're all excited to get away, fears around contracting coronavirus won't dissipate immediately. Safety is high on the agenda for most travellers this year21. Merely keeping facilities clean won't cut it; enhanced hygiene measures including rigorous sanitation processes and effective social distancing procedures will be expected.
It is vital that safety plans are communicated with visitors before and during their trip. Those who don't demonstrate their commitment to guests' safety will see their reputation quickly damaged.
Information
With a whirlwind of disparate information at every turn, people will naturally be nervous and confused about what the latest travel advice means for their holidays. Travel companies will need to closely monitor regional, national and international restrictions and quickly respond to changes as they develop.
People will look to their accommodation providers for the latest information and so having a plan in place which includes actions, responsibilities and communication measures will help businesses to offer guidance to valued guests.
Final thoughts
While the tourism industry will continue to experience significant challenges this year, the expected surge of staycations does provide travel businesses with the opportunity to benefit from a larger domestic tourism market.
Safety, flexibility and information provision will all help to alleviate tourists' concerns, whilst providing outdoor-focussed and once in a lifetime experiences will help meet the pent up demand for excitement and enjoyment that was so lacking in 2020.
2021 will be tough for many, but for those who can adapt their travel marketing plans in a way that meets consumers' short-term needs, there is still very much hope for the future.
Could your business benefit from travel marketing support? Contact us to discuss how we can help.
---
Sources