"What is Search Engine Marketing?" How to Explain SEM to Your Boss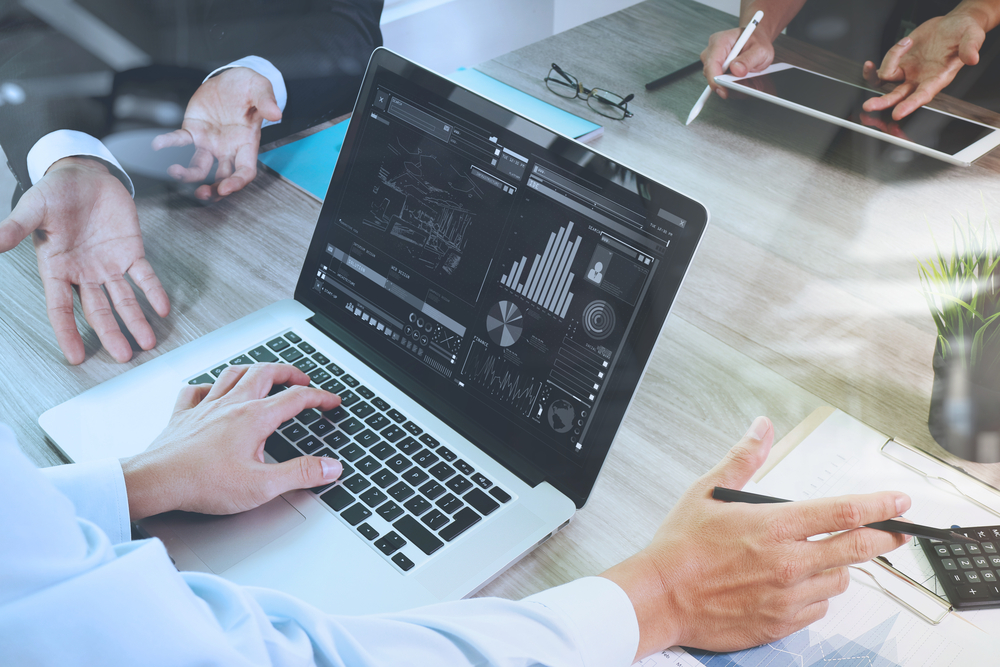 Sometimes, the marketing department has the unenviable task of persuading the boss to embrace a modern marketing approach. Search engine marketing may now be an industry standard, but you'd be surprised by the number of businesses still resisting it. If you need help convincing your boss that search engine marketing would benefit your business, here are some arguments that may help.
Overview | What Is Search Engine Marketing?
Simply put, search engine marketing is a way of increasing your organisations' visibility and sales through search engine results. When we talk about search engines, we're usually referring to Google, which receives roughly 88% of the world's search traffic1, but the term also encompasses other search platforms like Bing and Yahoo.
Search engine marketing (sometimes abbreviated to SEM) is a catch-all term for the many techniques used to help websites appear among the first results for specific search terms. SEM uses both paid and organic activity, including pay-per-click advertising (PPC) and search engine optimisation (SEO).
SEM gives organisations a unique opportunity to reach a receptive audience. As SM Study explains: "SEM helps businesses connect with consumers at a time when the consumer is interested in purchasing the product or service."2 Modern marketers know the benefits of SEM: 64% of them invest time into search engine optimisation activities3.
Business Benefits | What Is Search Engine Marketing?
We'll cover SEM methods in just a moment, but first, let's answer the only question your boss really cares about: "How will search engine marketing benefit my business?"
Stand above the competition
Practically every company has a competitor. Most of us have several, all offering a similar product or service. To attract clients and customers, businesses need to stand out.
One of the most effective ways to beat a competitor is to appear ahead of them in search results. Let's imagine that you run a co-working building. Even if your competitors' space is more appealing than your own, placing higher in the search results for 'co-working space near me' makes you much more likely to receive a higher proportion of customer traffic.
If your boss is feeling particularly sceptical, hit them with this statistic: results on the first page of Google receive at least 75% of total website clicks4 (some suggest it could be as high as 90%). That means that results on page two and beyond share a maximum of 25% of the remaining search traffic between them. When you put it in those terms, it's hard to justify not having at least some form of search engine marketing strategy in place.
Generate inbound leads
SEM very often goes hand in hand with an inbound marketing strategy, where customers come to you, rather than the other way round. As SEM involves appearing in front of audiences when they're already looking for a service or solution that you provide, it's also a great method of generating inbound leads.
Producing high quality, informative content and optimising it around a relevant search term can help you to produce good leads. Although the results will vary depending on the type of business you work for and the amount of effort you put into SEM, the average organisation generates 1,877 leads per month, of which 1,523 are marketing qualified leads5. Lead generation is so important for most businesses that 67% use this metric alone to measure content success6.
Return on investment
Here's possibly the most compelling reason to adopt search engine marketing: implemented correctly, its ROI can be substantial.
According to HubSpot, 75% of marketers are reporting on how their campaigns directly influence revenue, demonstrating that the value of SEM can and should be measured. If that's not enough to convince your boss, let them know that 91% of marketers are confident that their marketing activity is influencing revenue7.
A strategic approach to paid search and SEO focusses on outcome rather than output. That way, lead conversion rates can easily be reviewed and the corresponding strategy refined. Taking each customers' value into consideration can help to set an attractive target ROI. For B2B companies, for example, the value of converting just one qualified lead can often be significant.
SEM Methods | What Is Search Engine Marketing?
Boss on board? Brilliant. Now it's time to prove their faith in you. There are a whole host of SEM methods at your disposal.
PPC
Pay-per-click advertising (PPC) allows you to pay your way to the top of search engine results. PPC ads look very similar to standard search engine results. If your competition is in the first position for a competing search term, you can quickly appear above them by producing ads for the same term or similar.
It's not quite as straightforward as simply paying for visibility, however: ads are displayed in order of quality and need to be written with compelling copy and a strong call to action to persuade users to click.
PPC ads are sometimes used as part of a wider SEM strategy. It can take between six to twelve months to see desired results from SEO activity. While that's taking place, PPC ads allow your business to be discovered in the search results.
SEO Content
Like PPC, search engine optimised content allows your website to appear amongst the first search results for certain terms. The different is, you don't have to pay for your position.
Organic SEO content is often trusted more than ads, as users perceive it as having earned its top spot. In a recent survey, 70% of respondents felt that SEO generated more sales than PPC8.
Search optimised content can appear on your website in the form of landing pages or blog content. Blogs are a fantastic way to host SEO content, so if you don't have one running already, it's well worth the effort. Be mindful of the kind of content you publish, however. In the year 2000, Rick Levine said: "Authenticity, honesty, and personal voice underlie much of what's successful on the web"9. That premise remains true today: the search engine robots that trawl the internet are greedy and love rich, informative and insightful content, just like us humans do. To satiate them, write about topics that will assist and engage your readers.
Content isn't limited to blogging. Websites, videos, emails, podcasts and social media all play a part in your online marketing and can all contribute to your SEO efforts.
Technical SEO
Technical SEO refers to the things you do behind the scenes to make your website easier to use. Technical factors that affect your website's functionality can have a big impact on whether your prospective customers are willing to stick around.
The time it takes a page to load, for example, has a bearing on your website's conversion rate. The longer the page load time, the less likely customers are to make an enquiry or buy something through your website10. That just shows how important it is to have your website in working order.
Another important technical factor is whether your website works well across all devices. While many of us still frequently use desktop devices to search the web, around 50% of all traffic is now generated through mobile devices, which is why optimising for mobile performance is now one of the most common technical SEO focusses11.
Link building
Search engines want to show users the highest quality and most trustworthy results first. One criterion for grading websites is the number of backlinks it has received. Throughout this article, we've cited information published by other websites, which we've linked to at the end of this page. All of these backlinks will help search engines to recognise that the websites we've cited are reliable.
Essentially, a backlink is a vote of confidence in your website. The more backlinks your website receives, the more authoritative it is perceived as being. As a result, it will be placed higher amongst the search results.
While the aim should always be to write high quality content that people will willingly vouch for, you can always bolster this with a link building initiative, where you draft articles or guest blogs to be featured on other websites in exchange for a link back to your domain.
Next steps
Boss on board? Great. It's time to get your SEM plan into action.
Remember, capacity and skills gaps are two of the main reasons that organisations outsource their SEM activity. So, if you could benefit from additional support, learn more about our search engine marketing services, or contact us to discuss how we can help.
---
Sources